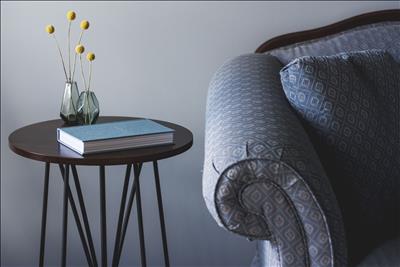 Purchasing a property can seem like an unknown and complicated process, here at Patrick Henry we want to make the purchasing process a lot easier for you. Isn't it just the most exciting news after you've found your perfect home, made an offer and then you receive that phone call to find out that your offer has been accepted! But then the question is, what happens next? Whether you're a first time buyer, just curious or not completely sure what the process is then you've struck luck, our helpful guide is right here to help.



Choose a solicitor or conveyancer



You will need to instruct a solicitor or conveyancer. Your choice may be based on a number of things such as price, location or recommendations (remember to always instruct someone you can trust). After you have made your decision you will need to have a meeting with them. This is your opportunity to discuss the main steps of the conveyancing process and ask any questions that you may have.

Mortgages and surveys

If you need a mortgage to fund your purchase then it's important to know how much you are able to borrow. Once you have decided on a bank you will need to inform your solicitor of all the details to ensure they are checked and correct.

To have a mortgage offer you will need to have a survey carried out and the results will need to satisfy both you and the lender. The surveys consist of:

A homebuyers survey and valuation

Home buyers report

Basic mortgages valuations
Homebuyer's surveys and valuation
This survey consists of a 9 page report which analyses the major visible sections of the property in regards to the overall condition of the property. This survey will be able to distinguish which areas of the property need further inspection. It is important to note that gas, wiring and drainage is not included in this survey. This survey is perfect for properties which are in a reasonable condition, built within the last 150 years and under 2000 square feet.

We would strongly advise all buyers to have this valuation carried out on a property they are purchasing to ensure that the following details have been checked:
Visual inspection of the overall condition of the property and assessment of the minor and major faults

Awareness of any major faults that require repairs

The condition of the walls and damp proofing

Estimating the cost of rebuilding the property if it is destroyed

Recommendations of further surveys which may need to be carried out
Home Buyer Report
Choosing a Home Buyer Report will enable you to receive a comprehensive report regarding the condition of the overall property. This survey is perfect for all kinds of properties and is highly recommended as you are able to find out further details regarding:
The major and minor faults in the property and the implications these may have on the property

If there are any faults in the property you will be provided with an estimate on how much it will cost to amend these

Testing the dampness of the walls

Investigating damp proofing, installation and drainage

Further information about the location of the property

Further recommendations for any other inspections which may be needed
Basic Mortgage Valuation
Once you have applied for a mortgage, your lender will require you to carry out a basic mortgage valuation. Just remember that these aren't extensive surveys and you cannot guarantee that the property is worth the asking price so it is often advised to get a more detailed survey completed.

After this has been completed you can expect the seller's solicitor to forward a draft contract to your solicitor. Within this pack there will be the following details:
Completed protocol forms

Utility provider's information

Leasehold information where applicable

Seller's property information

Any furniture which will remain in the property
Once received you will be given time to go through the documents and raise any questions you have to your solicitor.
Local Authority Search

The Local Authority Search takes between 2-3 weeks, it has been designed to provide you with further details regarding the following:
Listed buildings

Tree protection orders

Future developments

Land maintenance notices

Road proposals

Noise abatement

Simplified planning zones
This search is broken down into a water and drainage search, Environmental search and Chancel Search. It is important to find out whether the property you're purchasing is connected to water mains and a sewer supply. During the water and drainage search you will find out all this information and their exact locations.

The environmental search focuses on any environmental issues which will or are effecting the property. You will be able to see whether it is located in an area with high gas levels, issues with ground stability or flood risks.

Finally the last search will be looking into the location of the property and whether the property is in an area where there could be risk of potential chancel repair liability. Once all these searches have been carried out, your solicitor with go through the contents just to ensure that there is nothing unusual. If there are any causes for concern then they may be raised with your seller's solicitors.

Once this has been completed and your solicitor is happy, you will need to sign the legal documents in order to prepare for the exchange of contracts. You will also receive your completion statement, this provides a breakdown of all the fees and disbursements which are incurred. You will be able to see what money will be expected from you in order for you to be able to exchange contracts.



Exchange



Now that you and your solicitor are happy with everything, you can now negotiate the completion date. It is important that all your deposit monies are received and a completion has been agreed before the exchange of contracts can actually be made. The exchange of contracts is normally achieved via telephone. The seller and purchaser will read out the details of the contract and send you a signed contract which is then sent to the other solicitor.



Completion



Once all the contracts have been exchanged, a completion date will be set. Congratulations, the transaction is complete!

If you are looking to find your perfect home in South West London, contact us today to see how we can help you make that wise move.